Thanksgiving is here and my email inbox is jam-packed from the onslaught of holiday deals and sales.
Let's weed out all the noise and focus on the best of the best, shall we?
Best Black Friday Sales – Clean Beauty
LookFantastic
LookFantastic has become a huge favorite retailer of mine this year – especially for skin tools and devices. I recently posted about my favorite tools, the ReFa Carat Face Roller and the Sarah Chapman Facialift! They both serve different purposes so I can't choose just one to share with you all. My full reviews should be helpful if you are trying to decide.
Sarah Chapman review here and the Refa CARAT review here.
The Black Friday deals are incredible on both of these products, but pay close attention because each one needs a different code!
Sarah Chapman Facialift
The Sarah Chapman Facialift is currently 33% off for Black Friday AND you can get an additional 5% off with the code SARAH5. This brings down the price of the Facialift to $25! That is such a steal. I can't even being to tell you how many DMs I've received from happy customers who are thrilled with the massaging tool.
ReFa CARAT Face Roller
The ReFa CARAT Roller will be discounted 25% off for Black Friday, but you can use the code SARAH10 for an additional 10% off which brings the price down to $148.50.
Both are incredible deals – grab one before they sell out!
NIRA Skin
I'm about to break one of my own blogging rules, but this deal is too good to not share. I've had the NIRA Skin Device for about a month and a half, and I am SO impressed with this little device's ability to reduce lines and wrinkles around my eyes. 2 minutes a day, you guys. It is so easy and it works!
I haven't posted a full blog post about it yet (I wanted to give it 2 full months) and I really don't like to share products without my full written review to back them up, but as I said, I'm breaking my own rule because right now IT IS 50% OFF. Yes, you heard me. 50% off through this link.
I 100% wholeheartedly recommend this device if you are looking for a way to reduce lines and wrinkles around the eyes. (psst – I use it around my mouth as well.) There is a limited stock of NIRA devices for this promotion so I wouldn't delay if you are interested!
Necessaire
Starting Thursday, 11/26, all purchases made at Necessaire will receive a full-size bottle of The Body Serum while supplies last! What the WHAT?! This is incredible.
In case you didn't know, I LOVE NECESSAIRE. The Body Kit is my favorite and I wrote a full review here.
The Nue Co
I don't talk about supplements often around here because it's so personal, but I would be remiss not to tell you about my favorite Nue Co products because I love them so much.
MAGNESIUM EASE – I have been using this topical magnesium spray for months and I adore it. Oral magnesium upsets my stomach so this has been a godsend because magnesium does so many wonderful things for our body and mind!
Magnesium Ease is absorbed through the skin and delivers 45mg of magnesium in just three sprays. Use before bed as a sleep aid or post-workout to help speed up muscle recovery. This spray does wonders for my anxiety and headaches as well. (And it smells so lovely, like calming lavender.)
THE PILL – Another topical supplement, this facial serum is a single daily dose of tons of key nutrients for the skin. From complex AHAs to Hyaluronic Acid to the K-Beauty hero Tiger Grass, this is a one-step solution of actives and acids for smooth, dewy skin.
Looking for an active serum but afraid of sensitivity issues? This one is for you! This serum does not irritate my skin even though I know it's super active due to the vinegar-like scent. I like to use it as my serum a few times a week, although you can use it daily! It's so good for glow.
DIGEST START – Okay, if you struggle with digesting certain foods, this is a MUST-HAVE. Whenever I'm going to eat something that I know gives my tummy some digestion troubles, I take this before the meal and it's incredibly helpful.
Other products that I'm eyeing are the SKIN FILTER, FOREST LUNGS, and MOOD.
Right now, Nue Co is offering 30% sitewide to all customers and all orders above $110 will receive a free THE PILL. (Yes! The best-selling $110 full-sized serum. Run, don't walk.)
Clove + Hallow
30% off sitewide at Clove + Hallow! Plus, a free deluxe sample of The Everything Oil (so incredible for acne) with purchases over $100. I have lots of favorites, but these are tops.
Brush Set Trio – I love the buffing brushes in this set. It's what I use for concealer and foundation.
Limited Edition Candles – Pumpkin Chai and Cabin Fever have both been burning at our home this week.
Lip Care Duo in Peppermint – This one sells out fast!
Seed Probiotic
I'm thinking I owe you a full supplement post now that I've begun to share! I will get on that shortly, but in the meantime,  my favorite daily probiotic is the daily synbiotic by Seed.
Right now, you can use the code WHOORL20 for 20% off your first month!
Credo Beauty
Choose one of these incredible products with your order of $125+ at Credo Beauty. (I'm partial to the Kypris, Rituel de Fille, and Honua Serum.)
A full list of all my skincare and makeup favorites (which can all conveniently be bought from Credo) is here.
Kosas
Up to 30% off at Kosas! This post details my favorite products and shades. I also did a deep dive on their Tinted Face Oil and Revealer Concealer here.
Vapour Beauty
Incredible deals at Vapour Beauty! 30% off everything with code SPREE30 and 40% (!!) orders over $150 with code SPREE40.
My favorites from Vapour are posted here.
Beautycounter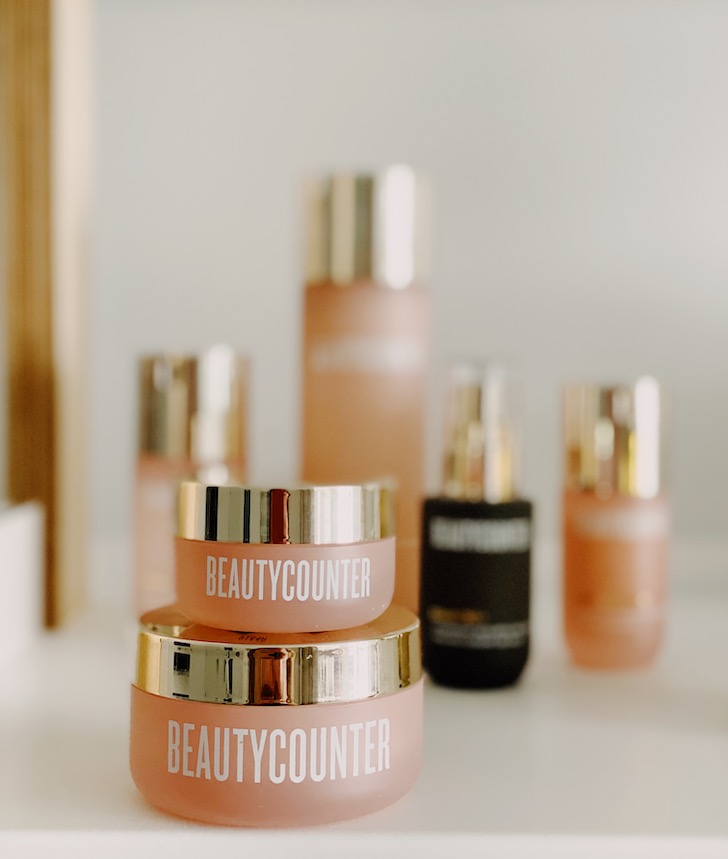 15% off sitewide and free shipping over $50 through November 29th.
My 2020 list of top 10 Beautycounter products is here.
Fitglow Beauty
Receive up to 30% off your order at Fitglow Beauty! Here's a post including swatches of all my all-time fave lip glosses. And although the Whoorl kit is no longer available, this post details some other products I really love that you can buy separately!
Wondering what to buy? All of my favorites are listed in this post.
Live Botanical
Save 25% off using code WINTERMAGIC. This line saved my face when I was coming out of perioral dermatitis – it's made for the most sensitive skin types and it's really affordable, to boot! My four (all essential oil-free) favorites are:
First Light Brightening Oil Serum
Aillea Beauty
20% off with the code HOLIDAY. This is where I get all my Jenny Patinkin amazingness like her Luxury Vegan Brush Cleaner, Uplifting Gua Sha Stone, and Reusable Rounds. Oh, and don't forget the Beauti Sleeping Elixer!
Beauty Heroes
20% off sitewide with tons of great gifts with purchase! No code necessary. My top faves from Beauty Heroes are listed in this post! This deodorant is the only one I wear and the best dry shampoo in clean beauty!
Happy shopping and I hope you have a relaxing holiday weekend.