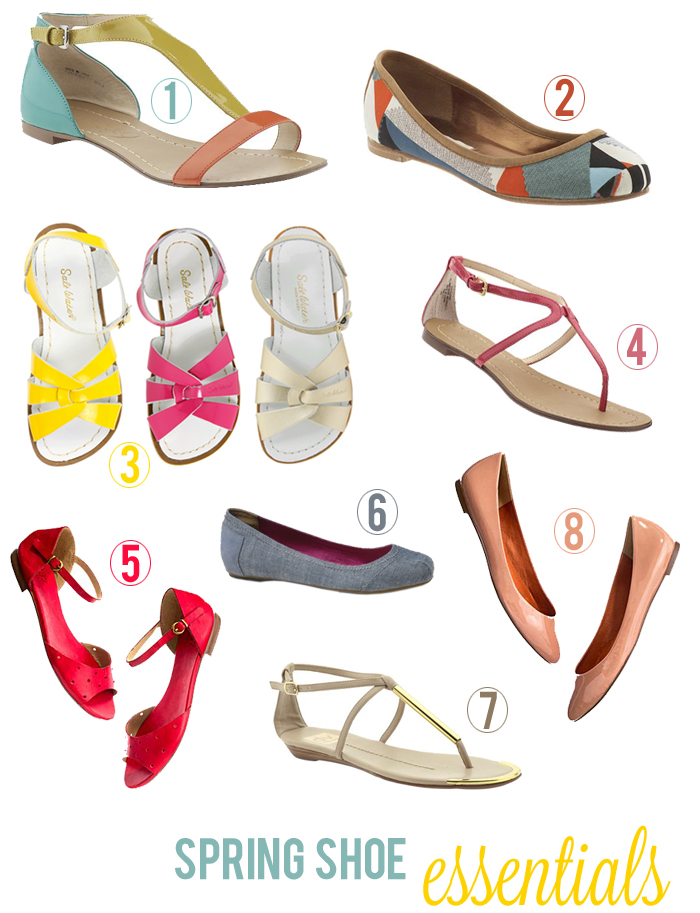 After several months of ruthless closet editing, many bags donated to Goodwill, and embracing "mindfulness" while shopping, I was beginning to feel like my closet was complete. I have everything I need! I'm content! What else could a girl want?
Ha.
Cue spring colors and styles popping up all over my Pinterest feed, my inbox, and my favorite websites. Suddenly, ohhh boy, my closet is not complete. I need dusty clay patent leather skimmers! A sweetheart patchwork maillot!  HOW CAN I POSSIBLY GO ON WITHOUT THIS SWIMSUIT COVERUP??? (I obviously will need to find a way because this mama is not paying $225 for a swimsuit coverup.)
You all, this is why I'll be a shopper until the end of my days. I am such a sucker for seasonal shopping. Four times a year, I become putty in retailers' hands, completely rationalizing why it's important to "make updates" and "refresh" and GAH. (At least I'm not in denial, right?)
However, my Want It, Need It Pinterest board is still a tremendous help in keeping me from making impulsive purchases. For some reason, as long as I have a place to house all of my current wants, I don't feel the need to actually purchase them. Thanks be to Pinterest.
Here are some of my favorite shoe picks for Spring.
1. Boutique 9 Piraya Flats Sandals
2. Cynthia Vincent Sage Couture Round Toe Flats
3. Saltwater Sandals – I love my navy saltwater sandals, but I think this summer might be calling for the bright yellow ones. (Ladies, even if these sandals aren't your cup of tea, you simply must get them for your children. Wita currently has the three colors shown above, and they are pretty much all she wears in the warmer months. They last forever, are completely waterproof, and you just need to get some, end of story.) Don't forget about your little boys too! Wito has been wearing this style for years.
4. Boutique 9 Paulyne Flats Sandals
5. Madewell Holepunch Flat Sandal
7. DV by Dolce Vita Archer Flat Sandals
8. Madewell Patent Sidewalk Skimmer – I basically want every color of this skimmer, including the snakeskin. ALL OF THEM.