Have you all heard of StyleMint? It's the brainchild of Mary-Kate and Ashley Olsen, featuring members-only access to their exclusively designed and styled Ts, with new styles to choose from every month. I LOVE this idea, as I am always in need of some new Ts. (All Ts for $29.99, no less!)
I took a quick style quiz on the website (I'm never really sure about style "quizzes," but I must say it was dead on), and immediately ordered three. Fast forward a few days later, and a box of these beauties was waiting on my doorstep.
Isn't the packaging just lovely?
I almost didn't want to open them.
Almost.
First up! The Charlton in white with red polka dots. This is the kind of tee I could wear almost every day –  love the elbow-length, as well as the sharkbite hem. Perfect with your favorite skinnies.
Next up, the Broadway in hibiscus stripe. Now, it's no secret that my stripe obsession will never end, and this bright red stripe was welcomed by the local closet residents.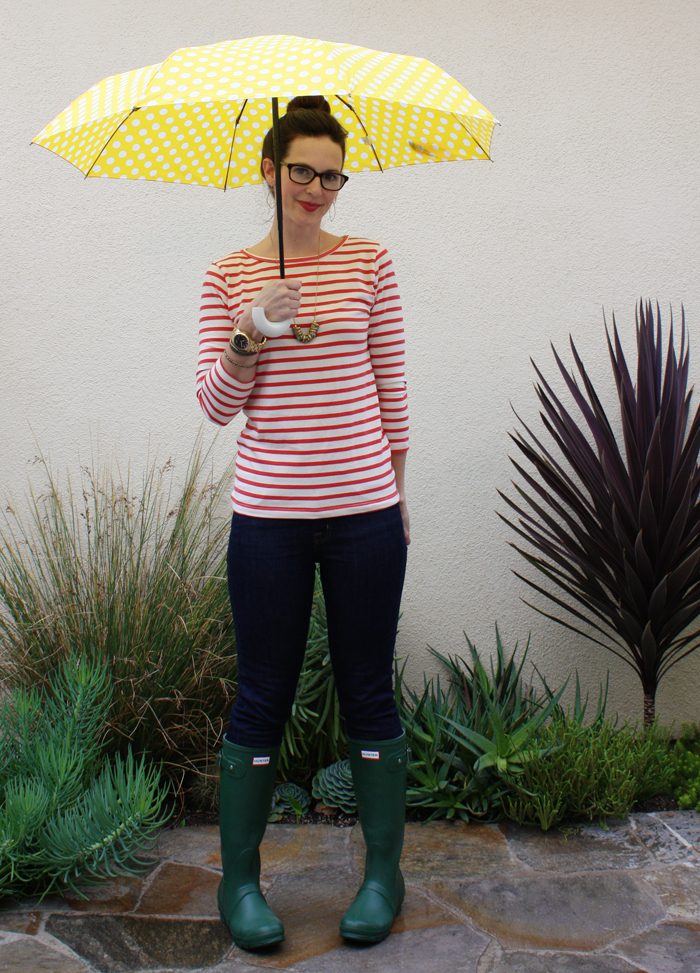 The last T I ordered was the Wilshire in white. The wide scoopneck is really feminine, and the slight roominess in the torso makes it equally easy to wear tucked or untucked.
The ruched sleeves are a fun touch too.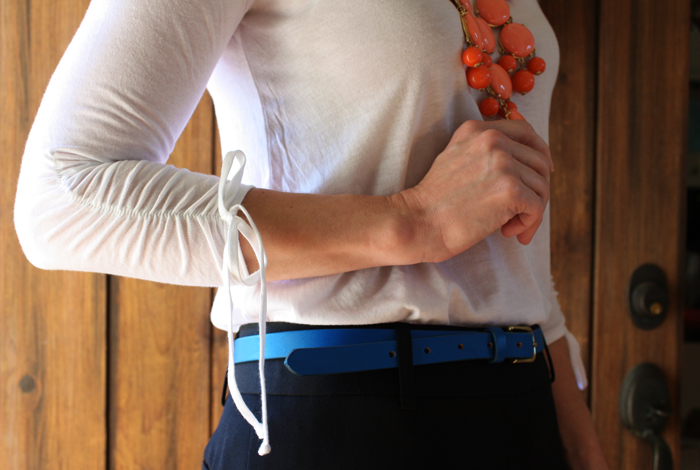 As for sizing, the Ts are definitely true to the StyleMint sizing chart. Even though my measurements fell under size 1, I originally ordered a size 2 in the Ts.  (I mean, hello, it's MARY-KATE AND ASHLEY OLSEN. Teeny tiny people!) However, I did need to return for the size 1. My point is, stick with the chart, ladies!
I think you should try out a T or two. I've got a promo code good for 15% off your first T at StyleMint. (First time buyers only, valid until 1/31/12.) The promo code is WHOORL – click here to start shopping pronto. New year, new tees!