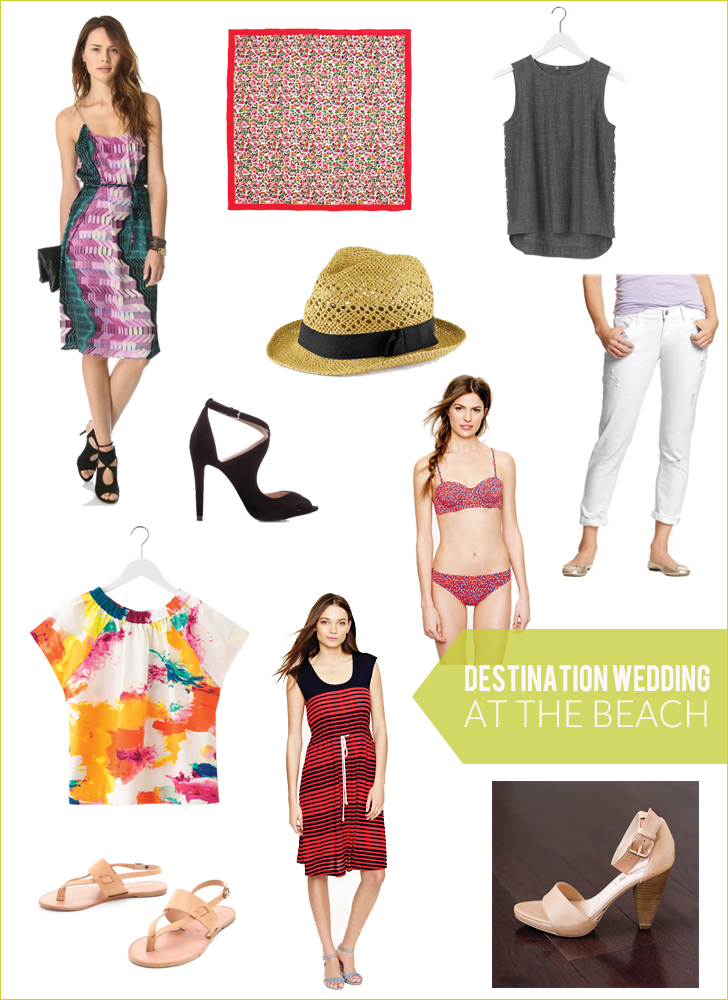 I have some good news and bad news. The good news is that I pulled together some really fun items for the beach wedding in Cabo San Lucas over Memorial Day weekend. The bad news? I didn't go. As much as I wanted to give my current issues the finger, the anxiety won. *shaking fists at sky*
Let's look at the bright side, though. At least I can share my finds with you all. Ready, break!
Tucker Classic Cami Dress – Someone please invite me to some sort of shindig so I can wear this dress. It is even prettier in person, for reals.
Madewell Flora Bandana – I declare this summer the season of head scarves.
Chambray Side Snap Shell – Don't even get me started on Kate Spade Saturday. I almost didn't share so I could keep it my secret forever.
Black Strappy Sandals – Bought these at Zara to go with above dress. Once again, I need a cocktail party invite.
Straw Fedora – 10 bucks at H&M, people!
Rosebud Bikini – I love this bikini. Someone buy it and tell me all about it. (Did you see the adorable one piece?)
Cropped Skinny Boyfriend Jeans – I bought these at Old Navy a few months back and have been surprised at how much I enjoy them.
Watercolor Top – Hands down, the one item of clothing I receive the most compliments on. Again, Kate Spade Saturday. Shhhhhhh.
Joie Nude Sandals – These go with everything. No really, everything.
Stripe Drawstring Dress – Perfect as a coverup or drinks by the pool. (psst…25% off at J. Crew with the code SUMMER.)
Nude Leather Ankle Strap Sandal – This was my big purchase for the season and I adore them. Trés chic and comfortable, to boot.