This post is sponsored by Sally Beauty. Thanks for supporting this site!
It's been quite some time since I've busted out the hot rollers over here, but thought what better time than Spring? Although I am the self-professed queen of loose, messy, slept-on waves, Spring makes me want to bust out bright lips and big volume.
Want volume? Get those hot rollers heated up and let's do this.
April is all about creating spring looks for less at Sally Beauty, so they challenged me to create a new hair look for under $50. CHALLENGE ACCEPTED, SALLY.
I found this fantastic 12-Roller Ceramic Hair Setter by Jilbere on sale for $32.99.
Six of the rollers are jumbo and six are large, which is perfect for big volume.
First, let's do a hot roller refresher.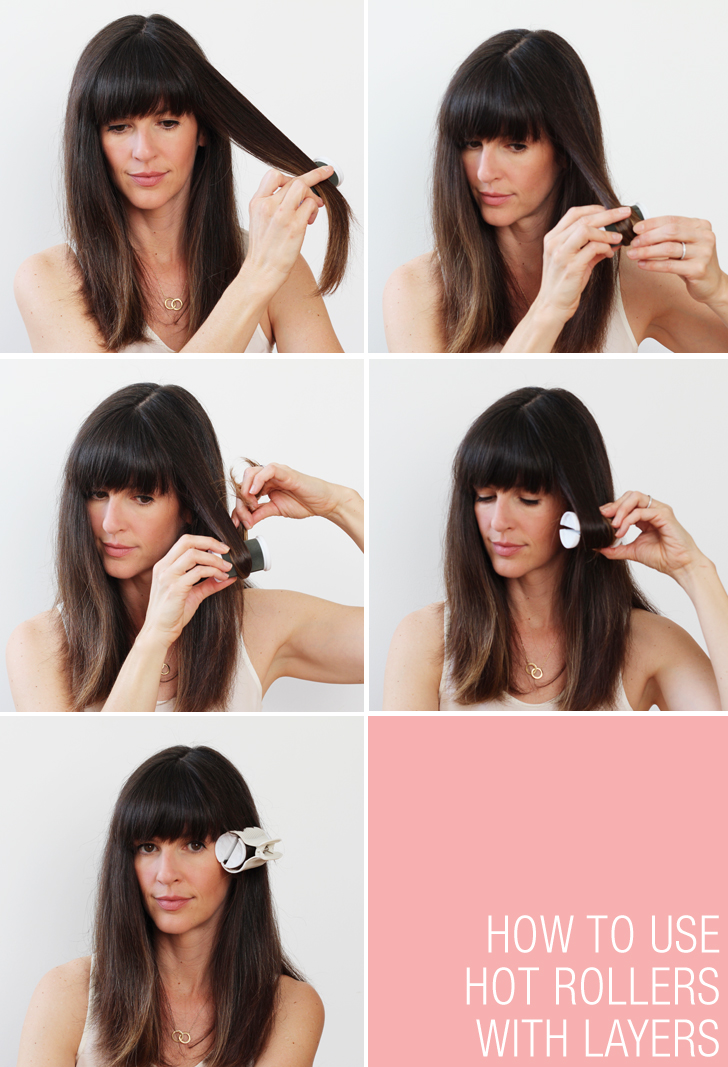 Sure, it's easy to roll from the ends of your hair, but what if you have layers. like I do? As pictured above, I like to start right above my longest layer, and then wrap the ends around before rolling up to the head. It's a very easy way to keep those pesky layers from falling off the roller.
Let's talk volume, though. The trick to big volume is to roll at the crown of the head, not just the sides.
I place a couple of rollers on the crown of my head first, and always use the largest rollers on the top layers of my hair, and the smaller ones on the bottom layer. I'm not looking for crazy curl, so I usually wait 5 minutes before pulling the rollers out, and release the bottom ones first, since they are smaller in diameter and don't want them to create too much curl. Once all of the rollers are out, I flip my head and run my fingers through to create more texture and volume.
Add a little red lipstick, and voilá, Va-Va-Volume.
This month, Sally Beauty is partnering with Younger, a new show on TV Land, for the Tune In To A Younger You Sweepstakes, where every day in April is a new chance to win a $100 Sally Beauty Gift Card. Entering is simple, online at SallyBeauty.com/Younger or be automatically entered with every purchase at Sally Beauty using your loyalty card. Check out Younger Tuesdays 10/9C on TV Land. Good luck and Happy Spring!