We had such fun at Wito's 5th birthday party on Saturday! The weather was a little gloomy while setting up, but in true California fashion, the sun came out in full force right as the party started.
We had some Oh Happy Day-inspired bunting action going on, and I must say, it was adorable. (Here's Jordan's tutorial – so easy!) After the party guests left, we walked back to the house and crashed.
Upon waking up Sunday morning, I realized it was the last day of the Orange County Fair. Now, for the past two years, we've had our photos taken at the photo booth, and we knew that this year would be a make or break situation in regards to making these photos a tradition. People. We did NOT want to go to the fair. We just wanted to relax at home after the party, but we rallied, loaded the car up and took off.
Of course, once we arrived, we were all, "we love the fair! How could we not do this? HOORAY FOR THE FAIR."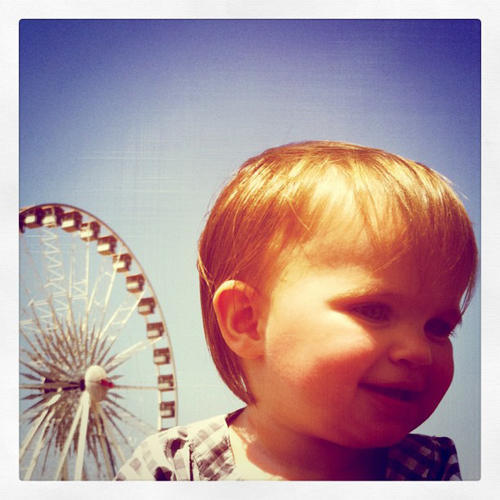 And now it's officially a tradition.