Behind these doors lives the greatest laundry solution ever. Who's ready for a DIY hanging laundry basket tutorial?
Hanging laundry baskets, my friends. Consider your life changed.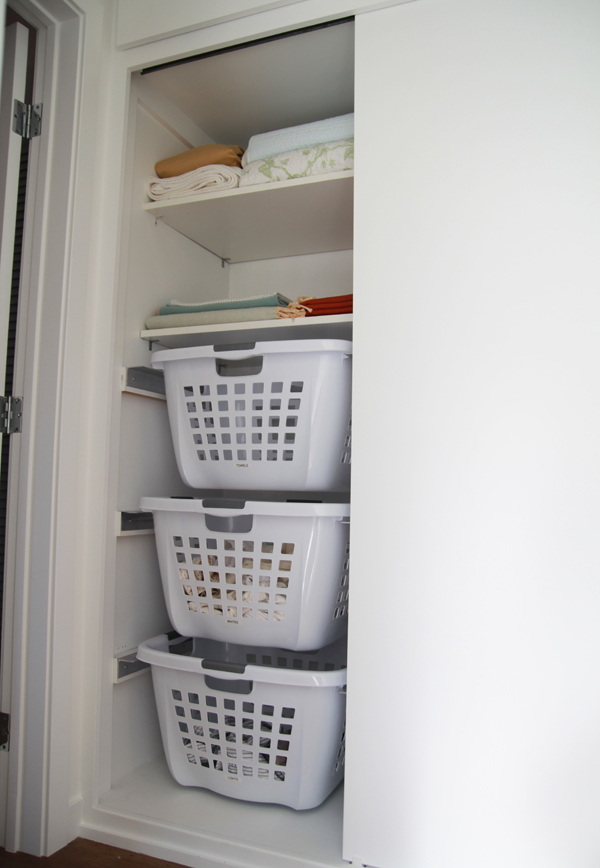 Three on the left…
And three on the right.
This is what I refer to as "organizational porn" AND I LIKE IT.
And! It really isn't too terribly difficult. You need:
A measuring tape (that you will use again and again and again)
Aluminum angle brackets from the hardware store
Laundry baskets – We used Sterilite ones similar to these. (You can usually buy them in 6-packs from Amazon for a decent price.)
Possibly some wood or melamine cut to the specifications of your closet to make the perfect fit
Screws, drill, what have you…
The key is all in the measurements. The baskets need to sit properly on the aluminum to slide in and out without much effort. Once you've properly measured your space, just drill those angles into the wall and you're good to go!
We chose this method because the bedroom closets are not very large, and we were struggling to find a place to house all of our dirty laundry. Enter our roomy hall linen closet that sits in between all of our bedrooms. It's the perfect central spot, really. (Also a short jaunt to our laundry room.)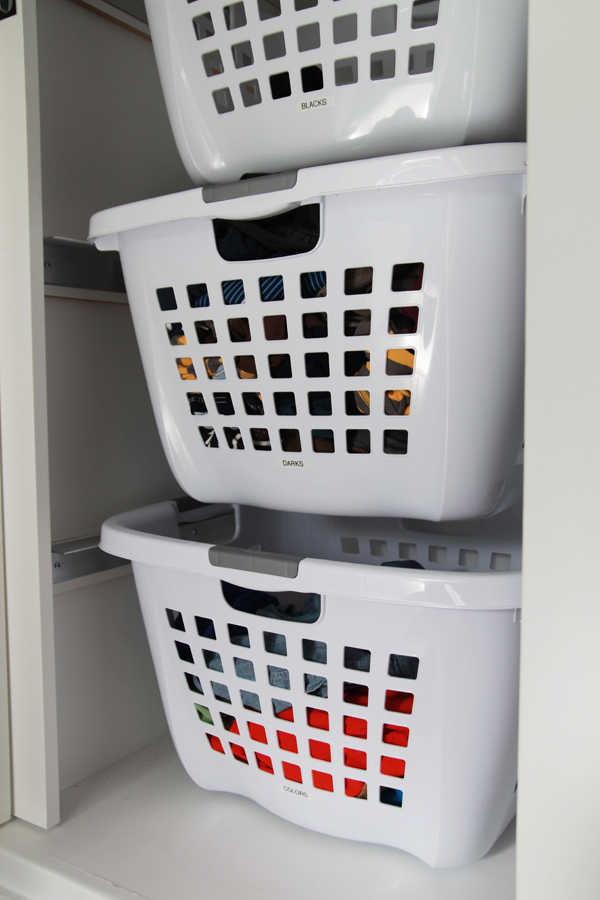 Now, if you want to raise the organizational porn bar to the pinnacle, get out your P-Touch label maker and label those bad boys!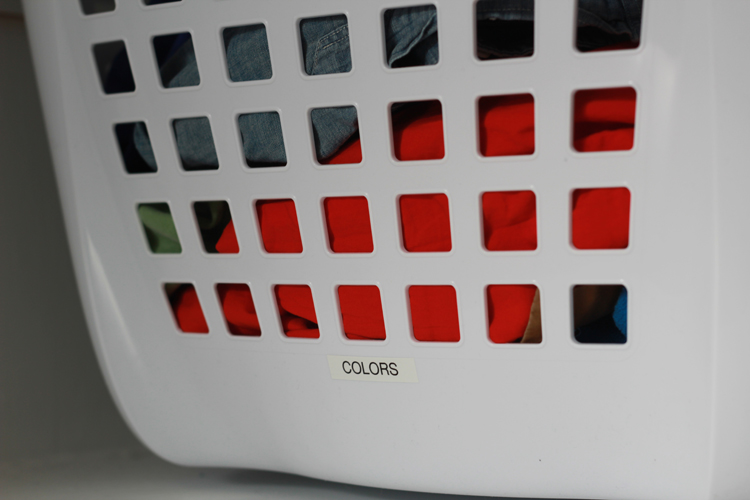 Your older children officially have no excuse. They know exactly where to put their dirty clothes. (Not on the floor/chair/bed of their bedroom, ahem.) This has worked beautifully with my 6-year-old son. He and the laundry baskets are like two peas in a pod.
The best part? No sorting. I can't even explain how nice it is to not dump pounds and pounds of dirty laundry all over the floor and sort into piles before washing. I just pull out the basket and head straight to the laundry room.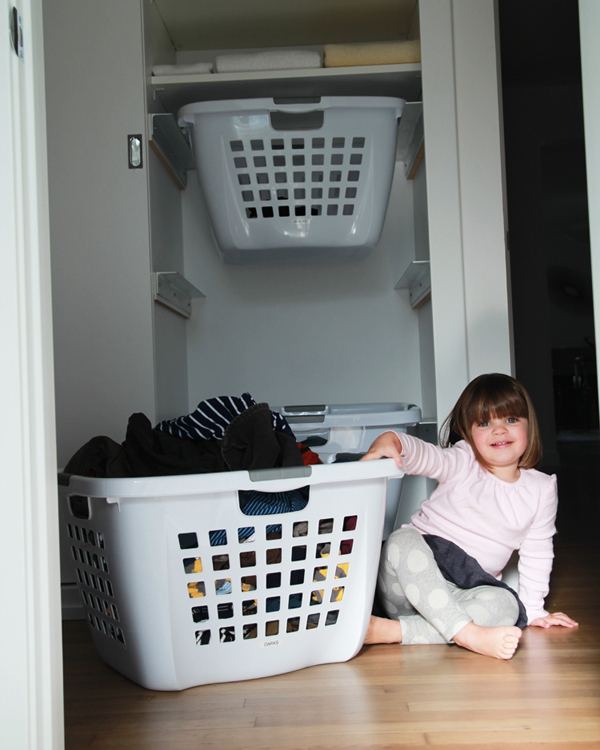 It's the perfect solution, truly. Get yourself some hanging laundry baskets STAT. (Little helper not included.)
OTHER POSTS YOU MIGHT LIKE:
What Products I'm Using On My Skin and Hair
Top 10 Clean Beauty Picks of 2019