Bel Bambini recently opened a new store in Newport Beach, and we had the chance to preview the store during a fun party for local bloggers.
Besides attending the party, Wito and Wita were invited to model some of Bel Bambini's clothes in a fashion show. I knew it was going to be a super relaxed atmosphere, so I agreed. Wito would love it, and Wita…well, we just crossed our fingers when it came to Wita. She's 22 months old, people. You just kind of hope for the best, right?
To sum things up, here were the kids' attitudes in regards to the show.
This is going to be fun. I'm happy to be here, mom!
This is bullshit.
Oh, Wita. God love her.
However, once she started to check things out, she changed her tune. Here she is checking out the fashion show platform.
Just a tad suspicious.
It was time to get the kids dressed. I walked over to the dressing area and received both kids' outfits. I had to do a double-take when I surveyed Wita's outfit. Not only was it white, but was made by CHRISTIAN DIOR. Two things I would probably never put on messy little Wita, but there she stood, drooling in a pristine white outfit that cost more than her mother's. Hold me. I told D to please make sure that she didn't dirty herself while I got Wito dressed. To him, I guess that was code for "give Wita food."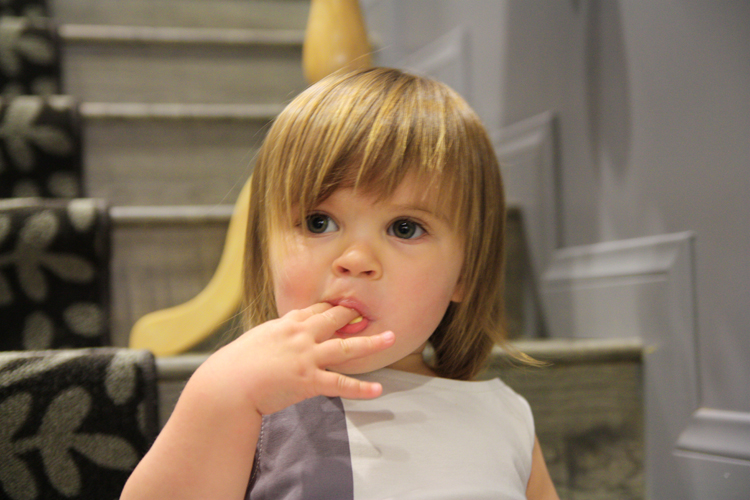 Or "let Wita rub her tush all over the stair carpeting."
Wito's shirt was adorable. (Ben Sherman.)
After the kids were ready, they hung out for a bit of storytelling.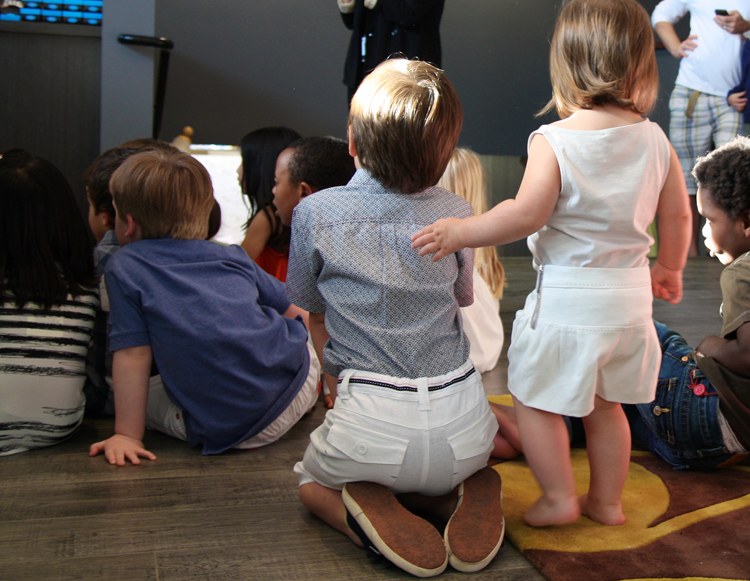 On with the show! Beautiful India.
Dapper Kembe.
Kristen and I taking a break from discussing how we are going to make Wito's and India's arranged marriage seem "okay" and "cool" to them.
(Because really, you guys? Are they not the cutest couple or what? Arranged marriages aren't that horrible, right?)
TLF.
When it was time for my kids to make their appearance, Wito stood on the platform with a sweet smile.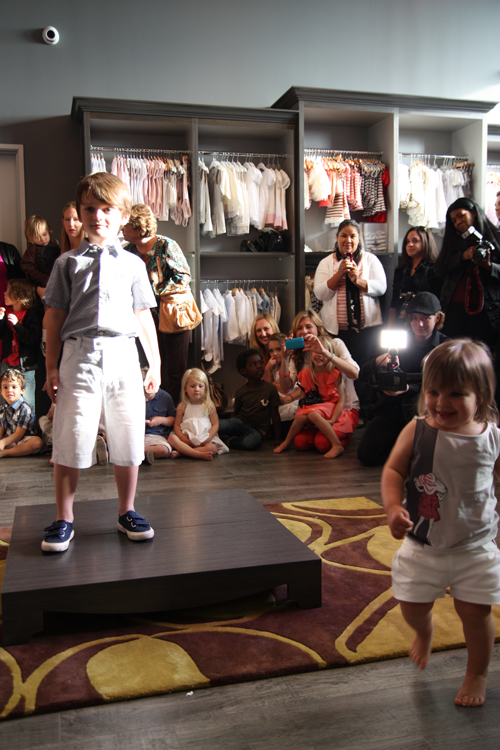 And Wita?
Well, she did some dancing. The kind of dancing that would be appropriate during, let's say, a 1920's vaudeville act.
I little bit of the action was filmed for this video. Check it out around the 4:34 mark.
Good times, people. Good times.