This post is sponsored by Ricola. RIIIIIIIICOLAAAAAAAAA.
Let's take a look in my bag, shall we? (While writing this post, I thought I remembered doing something similar, and look! 2005, y'all. 8 YEARS AGO. Look at that phone! Hahaaaaa.)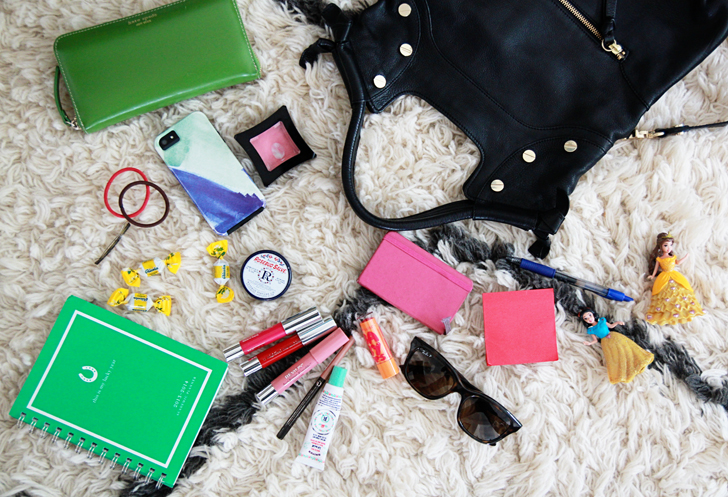 As you can see, my uber minimalist days of yore have disappeared, although I still try to keep things relatively tidy. Is it ridiculous that I have a paper calendar, a miniature notepad, AND a pack of post-it notes? Hell no! I am a List Maker, remember? However it might be ridiculous that I carry with me SEVEN lip products…hey, it's winter and I need to keep my lips moisturized, peeps. Oh, and speaking of old man winter, Ricola, the leading manufacturer of soothing herb drops from Switzerland, has added a new product to its line of herb drops, Extra Strength, for powerful cough relief, which I am sure to keep in my bag at all times during the cooler months. (Go ahead and count 'em – 7 commas in that sentence.)
Thanks to the lovely herbal drop makers, it's giveaway time! The winner of this giveaway will receive a $100 VISA gift card and a Ricola Soothing Relief Kit! Awww yeahhhhh. Leave a comment telling me how you "winterize" your bag before Friday, December 20th, and you'll be entered to win! Thanks, Ricola!