This one turns six this weekend. HUH WHUT?
This one would like to remind you that she's two.
She's growing like a weed.
I got some new kicks. The brighter, the faster, right?
Early summer morning ritual. Can't get enough watermelon.
The House That Got Away = Lots of Thinkin' and Not So Much Sleepin'
At-home pedicure.
My new favorite cookbook.
She's already stealing my shoes.
Old school popcorn on the stove has been a popular snack this week. I heard a little bit of coconut oil and sea salt is delicious…
Superstah!
Bath time bliss.
It seems Wita doesn't like to sleep in anything, diaper included. After a few frustrating nights, I pulled out the big guns and sealed her diaper shut with heavy duty packing tape. This is what I woke up to the next morning.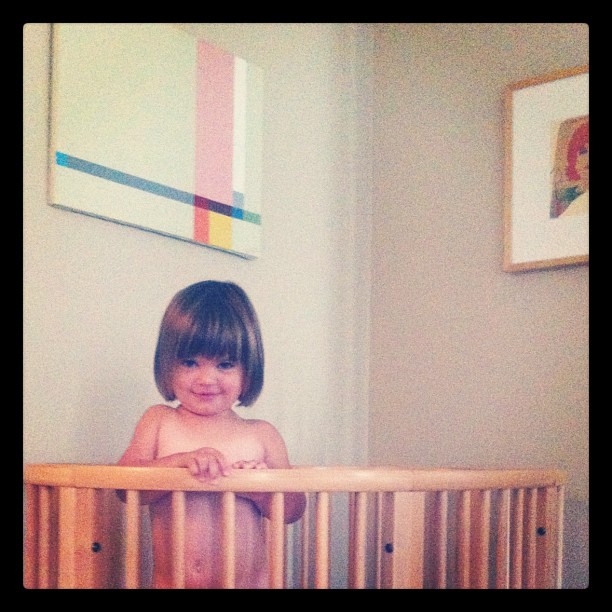 HOUDINI.
Have a great weekend, everyone! My parents are arriving today just in time for a fun-filled birthday weekend for Wito. Can't wait!