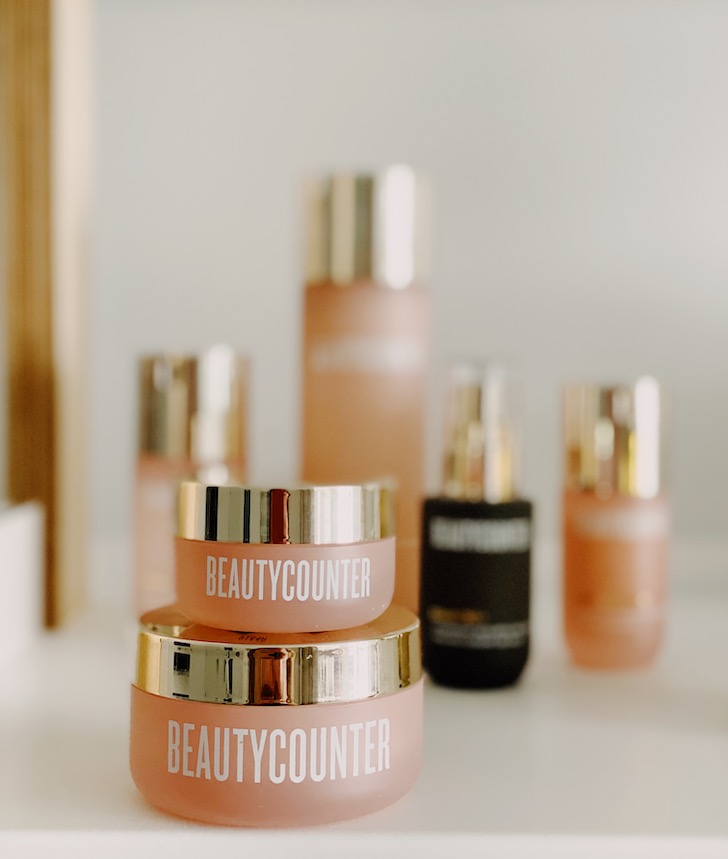 I've been using Beautycounter products as part of my beauty regimen for 5 years now so it's safe to say I've formed some opinions regarding the line. Beautycounter has some good products, some meh products, and some really incredible products. Let's focus on the latter today, shall we? The following are the products that have become total staples for me – meaning I have emptied many a bottle and/or hit pan, and repurchased over and over. I adore these products and will SHOUT IT FROM THE ROOFTOPS.
Let's get started.
Top Beautycounter Products
Daily Shampoo and Conditioner
Oh, no biggie, this daily shampoo and conditioner only COMPLETELY SAVED ME from daily tangle meltdowns by my daughter. We had tried so many shampoos and conditioners and this one completely changed her hair routine. (I don't even have to brush through her hair anymore, true story!)
I also use it myself in rotation with a few other brands.
Countermatch Adaptive Body Moisturizer
Why have I been using the Countermatch Adaptive Body Moisturizer for years? Because it has plum seed oil in it!! (Yes. It's deserving of two exclamation marks.) I absolutely adore what plum seed oil does for the skin and it's why my facial oil moisturizer of choice is Le Prunier Plum Beauty Oil.
This body moisturizer keeps my skin fully hydrated and smooth throughout the day without any stickiness or heaviness on application.
Countertime Tetrapeptide Supreme Cream
This luxurious night cream is super rich and hydrating and the perfect last step in your skincare routine when your skin is feeling dry and lackluster. My skin feels like buttah the morning after using this amazingness. If night cream is your jam, I can't recommend it highly enough.
Counter+ Overnight Resurfacing Peel
This Overnight Resurfacing Peel says buh-bye to dullness. Featuring a proprietary multi-acid complex, this leave-on AHA/BHA peel improves skin texture and boosts clarity without irritation or over-drying. With glycolic, malic, and botanically derived lactic acid, the formula clears away dull surface cells, while arginine and essential fatty acids help soothe to reveal a brighter, healthier-looking, renewed complexion.
The best thing about this peel is that it's effective yet GENTLE. Y'all know how my skin rolls lately…sensitivity is definitely an issue and I can use this without irritation
Instant Eye Makeup Remover
This eye makeup remover does what it says – removes all traces of eye makeup gently without irritating eyes. (I'm a contact lens wearer AND prone to eczema around my eyes so I know a little bit about good ol' sensitive eyes.) Made without mineral oil or silicones, it uses the power of coconut and macadamia oils to break down pigments and cornflower extract to soothe delicate skin. Love it.
There you have it – the products I repurchase again and again. I hope this is helpful, and if you have any specific questions, please leave them in the comments!