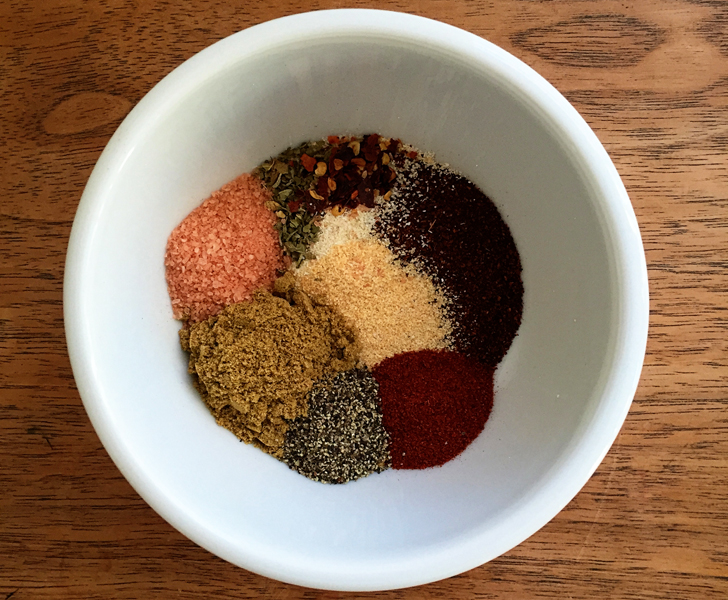 We have taco night at least once a week, as it's pretty much the only meal that makes everyone in the house happy. I've been using this taco seasoning recipe for years and never thought to post on the blog until this week.
Traditional taco seasoning packets are for the birds, you guys. Look at the ingredients in a typical packet.
Newsflash – you don't need all that in your lovely bodies. Forget the preservatives and oils and crap and make this recipe instead. It tastes better, and is better for you. Ready, break!
TACO SEASONING
1 tablespoon chili powder
1 1/2 teaspoons ground cumin
1 teaspoon sea salt (I use pink salt)
1 teaspoon black pepper
1/2 teaspoon paprika
1/4 teaspoon garlic powder
1/4 teaspoon onion powder
1/4 teaspoon crushed red pepper flakes
1/4 teaspoon dried oregano
Mix together and voilá, you've got taco seasoning with nothing but actual spices in it. Imagine that! This recipe makes enough to season 1-2 lbs of ground beef or turkey. I also use it on chicken and in black beans. Hope you enjoy.