20
The Last Hurrah
We will be taking a quick trip to a lovely resort this weekend for our final jaunt before the baby arrives. (Can you believe I'm 8 months pregnant? When did that happen? Also, how did I go from tiny pregnant lady to ENORMOUS pregnant lady in the past 24 hours? Riddle me that, buckos.)
I am planning on wearing a bikini. In public. Consider this fair warning, oh people who might be staying at said resort.  Although, frankly, I find my insane paleness mixed with random purple bruises (pregnancy = clumsy) to be much more offensive than my body. Kind of like this! HOT.
Wito is beside himself. He loves [fill in the blank – hotels/resorts/pools/sun/bellmen/roadtrips]. In fact, he put these on the minute he woke up this morning.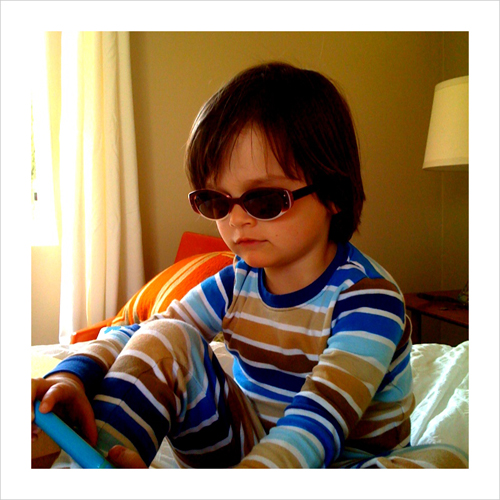 I think he's ready to go. Have a great weekend, everyone!