Ladies! This right here is the quickest face ever, and has totally been my go-to lately.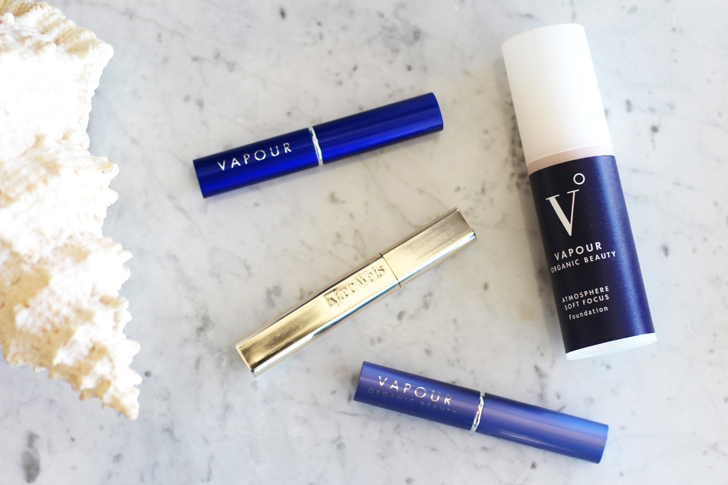 Vapour Atmosphere Soft Focus Foundation in 115
Vapour Siren Lipstick in Ravish
Vapour Mesmerize Eye Shadow in Nightfall
This routine takes all of 4 minutes. I apply the Vapour foundation all over my face with my fingers blending outwards, and then apply the Siren Lipstick as a blush (I just rub a little into the apples fo my cheeks). A quick swipe of the cream eye shadow on my lids, followed by one coat of Kjaer Weis mascara. Dab a bit of the Siren lipstick on my lips and I'm out the door. So easy, so effortless, and the result is quite lovely if I do say so myself.