Planning my wedding was a little stressful.
Wait, I know what you are thinking. What wedding planning process ISN'T a little stressful? It's the nature of the beast! I'm sure most brides-to-be have experienced that familiar bottom lip quiver at some point during the process. (Or full-out bridezilla rage…you know who you are.)
My wedding, which was supposed to be a very intimate affair in another country, blew up in my face about 5 months before it was supposed to happen. Chicka chicka BOOM. Suddenly I had no calendar date, no venue, no caterers, and wasn't even sure if our amazing photographer would still be available.
Like I said, planning my wedding was a little stressful.
I had to start at square one. D and I still wanted a destination wedding, but how were we going to make that happen in such a short time? We dreamed of eloping to Europe, but ultimately couldn't stand the thought of our immediate family not being there to celebrate with us. And then it hit me like a gigantic coconut in the face. Hawaii.
Several holed up days of internet research, phone calls and faxes later, I booked a lovely hotel on the Big Island.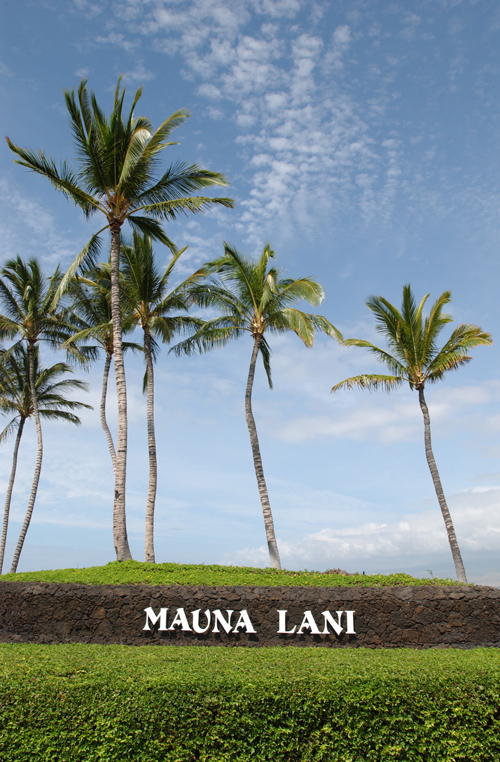 Those five months flew by, and before I knew it, I was on a plane across the Pacific. Upon arriving on the Big Island, I marveled at the landscape filled with huge lava rocks, but was surprised to see such a difference once I reached the hotel's grounds. It was absolutely lush. Bright green grass, intensely-colored flowers, the lava rocks mingling with the deep blue ocean. I was in heaven.
I'm pretty sure I was doing pirouettes around the lobby when I got my first whiff of plumeria. To say that it was completely intoxicating would be an understatement, and I couldn't get enough. Luckily, the lei I received upon arrival at the hotel was made entirely from the flowers. For the rest of the trip, I filled our room with the scent of plumeria leis, and that scent now embodies one of the most wonderful weeks of my life.
There are only a few scents that immediately trigger a walk down memory lane – Opium (the fragrance my mother wore during my childhood), my great-grandmother's Thanksgiving dressing cooking in the oven, and the smell of a middle school friend's older sister's car (a strangely heady mixture of Jasmine stick incense and cigarette smoke). After our wedding trip to Hawaii, plumeria became one of my elite.
From our intimate ceremony,
To the toasts made afterward.
The sweet scent of plumeria lets me hop in my time travel machine and subtract 5 years.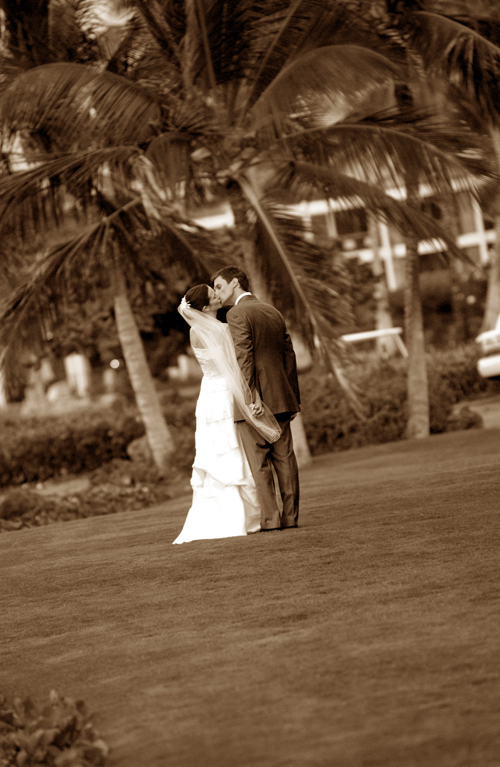 To one of the happiest moments in my life.