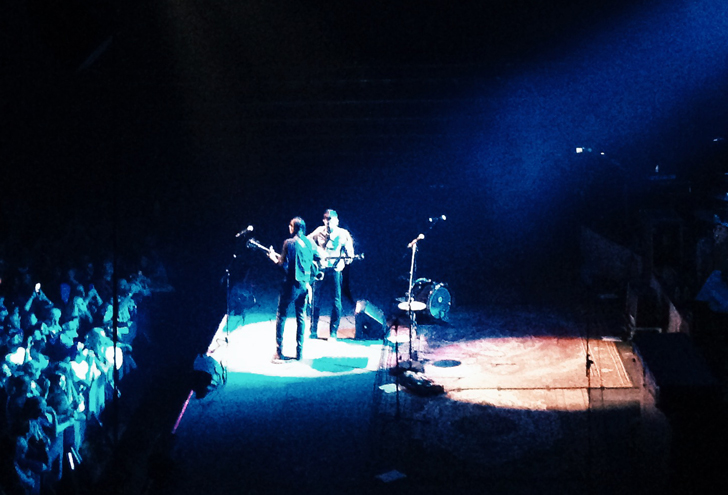 I saw The Avett Brothers last night with good friends, and it was a beautiful thing. They played in the small town of Weatherford, about an hour outside of the city, so we had time on our our drive home to discuss extremely important matters, such as which brother was the most intriguing. Beard or braids…that was the question. I bet you could guess which one I picked. What about you?
Speaking of beautiful things, my laptop is back in my possession and oh, happy day. I have to say, sometimes Apple makes me crazy, BUT I somehow just managed to get a brand new hard drive, logic board, wireless card and screen (!!) installed for 300 bones. This 3 1/2-year-old MacBook Pro is now practically brand new. Cheers to that!
1. More grandparents on the internet. I can't stop laughing.
2. This young girl wins for Best Drama While Getting a Flu Shot.
3. Unrelated doppelgangers. What a cool project!
4. 15 steps to living whole. Great advice.
5. I considered not linking to this post because I didn't want to end on a sad note, but it shouldn't be missed. While the post might break your heart into pieces, it's such a wonderful reminder to all of us who are living on this planet to enjoy every single second.
Have a great weekend. Love on somebody, will ya?