Indigo Linen Dress – I love this dress so much I almost don't want to share. #selfish However, I'm pretty sure that if an article of clothing features both linen and the color indigo, I'm 100% in. This dress is so easy to wear and I am fully obsessed. Wearing it here.
Everlane Anorak – Spring dog walking coming through with this jacket! Super lightweight and perfect for those chilly mornings or evenings. I wear this constantly and bonus, it comes in 4 colors.
Kari Gran Lip Whip in Cora Gold – If you haven't experienced a Lip Whip by Kari Gran, what are you waiting for? The texture of this lip product is so silky and hydrating and it tastes like peppermint. I think this particular color (a gorgeous pinkish coral) is the best of her 10+ shades. So lovely.
Steven Greece Slides – I just throw these on and go. These slides look great with all of my eleventy billion spring dresses.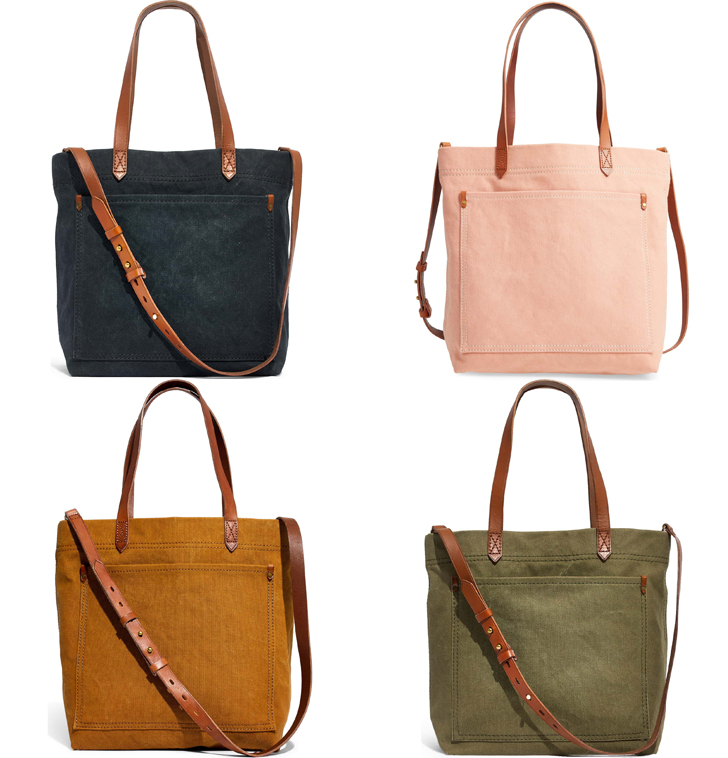 Madewell Medium Canvas Tote – I am so in love with this canvas tote, but I haven't pulled the trigger because I can't decide on a color. Which one?! (psst – 20% off orders over $100 and 30% off orders over $200 until Monday, April 8th! with code SPEND2SAVE, although the transport totes are excluded. #nofair)
What are your spring must-haves?