I am primarily a wearer of flats. They're comfortable, chic, and perfect for my lifestyle. This is not to say, however, that I don't appreciate a nice pair of heels. I just usually save those for evenings out because, for whatever reason, I equate casual, daytime clothing worn with high-heeled shoes to be a bit Britney Spears-esque.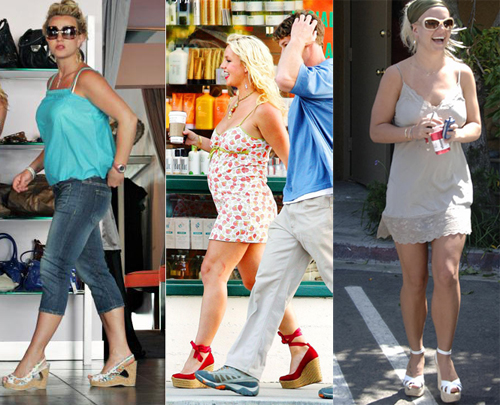 You know what I mean? Am I the only one? Logically, I know that lots of stylish women wear wedges and/or heels with their daytime running-around-town-possibly-with-the-kids ensembles (like this and this and this), but I just feel so weird. Like I'm trying too hard or something. Or channeling my inner Orange County housewife. (Because you ALWAYS wear heels with your bikinis in the OC, duh!) Soooo….yeah, I guess I have a bit of a silly mental block that needs to be worked out.
I have spent entire summers looking for the perfect, non-fussy, go-with-everything summer wedge that I feel comfortable enough wearing nights AND days, and never have I found The Pair. Until now!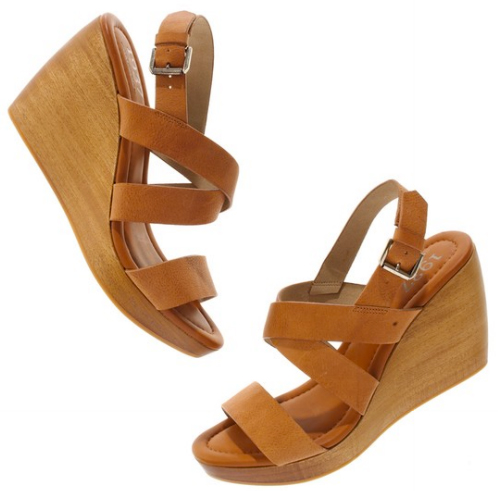 Love these wedges from Madewell. Perfectly neutral color, buttery leather straps, unassuming wooden heel, and absolutely no foo-foo fancy details. I adore them, but most importantly, I've already worn them during the day without feeling like I should start singing "Toxic" while walking down the street. Success!