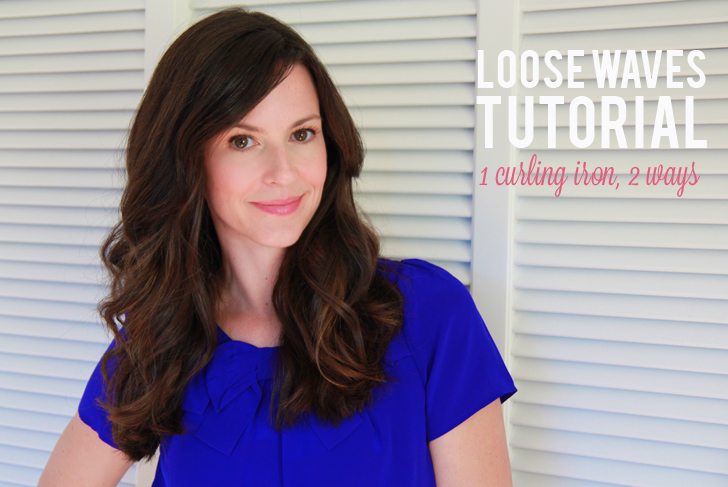 Rumor has it some mighty fine individuals have tried my curling iron tutorial with success. (Can we call it the Whoorl Curl? Oh, come on…please? Humor me.) Take a gander at these hot mamas.
Three favorite ladies – Mandy, Rita, and Molly.
LOVE IT. Keep sending pics! (This reminds me of my Blunt Bang Brigade from a couple years ago. Remember these photos?) (Also, my bangs are down to my chin. WHAT IS UP WITH THAT?! Must remedy pronto.)
Besides photos of gorgeous ladies donning shiny waves, I have also received this particular question many, many times.
WHY RU SUCH A REGULAR CURLING IRON HATER??? WHAT DID A CLAMP EVER DO TO U? CLAMPZ RUULLLE.
Okay, maybe not phrased exactly like that. More like:
Can I achieve soft, loose waves with a traditional clamp curling iron?

The answer is a resounding YES, ladies. You can rock some really lovely waves by using a traditional curling iron with a clamp, and I'm going to show you how. In this video, I used a Sedu Revolution clipless curling iron on one side of my hair and a Hot Tools traditional clamp curling iron on the other side. Also, I spent more time demonstrating the technique this time around, so hopefully it will be helpful to those who need a a little more practice. Either way, your curls will look really lovely. Let clipless and traditional curling irons live in harmony! Peace be with you.
Enzo Milano vs. Sedu Revolution review here.
No-Clamp tutorial here.