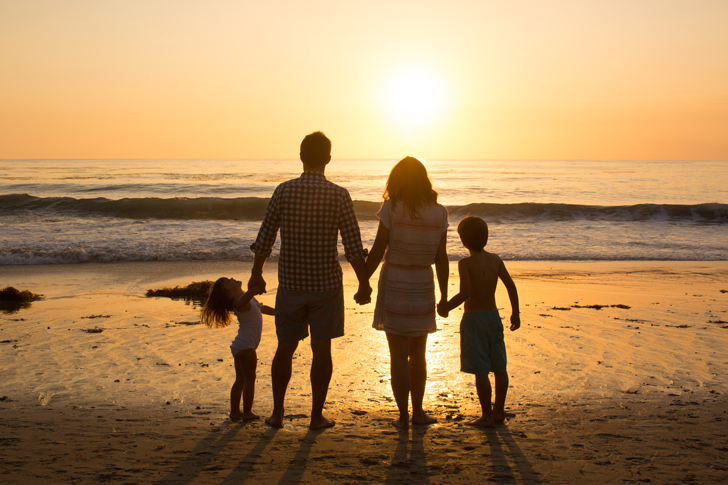 photo by Greer Inez
Goodbye, California.
Goodbye to the place where I spent some of the most important years of my life. The place where I became a wife and mother. The place that taught me about myself – who I am and who I want to be. The place that sustained me through hard times and mistakes, but celebrated my strengths and accomplishments.
The salty, ocean air, warm sand under my feet, and bright sun always served as a refuge for my soul and will always be fully imprinted into my heart. I won't forget.
However, sometimes the magnificent ocean and welcoming sun aren't enough.
The photo says it all. The four of us surrounded by natural beauty and a stunning sunset, but.
But.
Life isn't just about a perfect backdrop.
Three months later, our lives already feel so much fuller in Oklahoma around family and old friends. It was the right move.
But we will never forget you, California. A huge space will always reside in our hearts for you.
……………
Before we left, the talents Shawn Corrigan and Aurelia D'Amore shot a video of us in our element, and I will forever cherish having this to remind me of our life in California. I hope you all enjoy it too. (Click the bottom right full screen icon to enlarge.)
Goodbye, California. from whoorl on Vimeo.