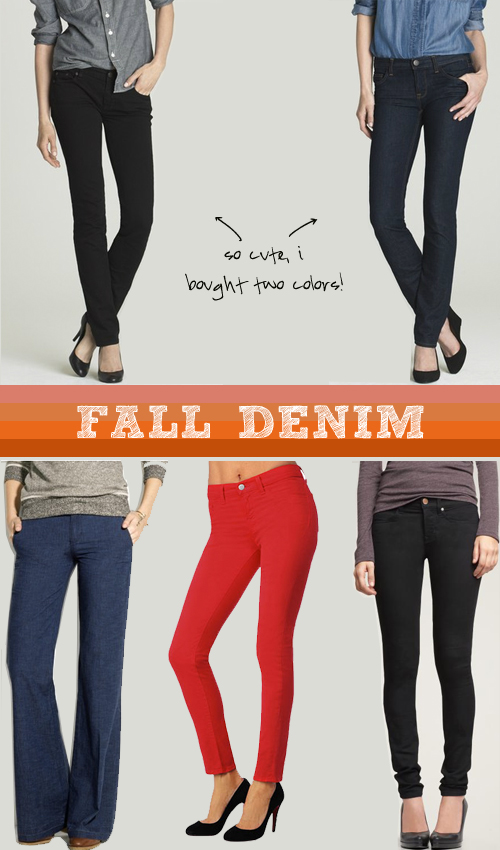 These are the five pairs of jeans that are lining my closet this season.
1. J. Crew Matchstick in Overdyed Black Denim – Not too skinny, not too straight…the perfect style to last several seasons.
2. J. Crew Matchstick in Classic Rinse Wash – Repeat what I said above. (Remember, I like to buy in "bulk.")
3. Madewell Widelegger Jeans in Explorer Wash – I wrote about them here. Love the trouser silhouette, and the fabric is insanely soft.
4. J Brand 811 Mid-Rise Skinny in Bright Red – My very favorite jean right now. Paired with simple ballet flats, a boatneck tee, and an arm full of gold bangles. Can't go wrong!
5. Gap Lightweight Always Skinny Jeans – This is an amazing combination of fit and feel. It's like the feel of yoga pants, but the structure of denim. You know the kind of jeans that you wear, but can't wait to take off when you get home? These are NOT those type of jeans. So incredibly comfortable…I could wear them out and about or around the house all day long.
What jeans are you wearing this fall?